Have you ever come across funny photos or videos while surfing the internet before? Yes? Well, those are called "Memes". When used on the cryptocurrency blockchain, they are called "Meme Coins". Since the success of these meme coins is based on press endorsements, celebrity influencing, hype, and FOMO, their value fluctuates depending on the market interest.
Meme cryptocurrencies are constantly evolving and proving to be a valuable asset to every crypto enthusiast. However, knowing the right ones to invest in is very crucial.
In this article, will be reviewing how Mehracki (MKI), a meme token in its presale stage, is already disrupting the crypto space and might be the next Dogecoin (DOGE) and Shiba Inu (SHIB) killer
Mehracki (MKI): Beyond Memes and More
Mehracki (MKI) is a community-driven feel-good meme token built on the Solana (SOL) blockchain. The platform plans to incorporate meme coins with real-world utility. This means that Mehracki (MKI) users, especially hospitality business owners and tourists will be able to use Mehracki's native token (MKI), to perform cheap, fast, and borderless transactions. The blockchain platform plans to achieve this by using the Solana (SOL) blockchain, which can produce 50,000 transactions per second.
Mehracki (MKI) Token allows users to perform transactions without the interference of a third party. It also allows its users to enjoy attractive discounts and rewards whenever they perform their bookings and transactions on the blockchain network
As a community-driven meme coin, Mehracki (MKI) will allow every active holder of MKI tokens to control the platform by being involved in the decision-making process regarding the future of Mehracki (MKI)
Users will be able to earn NFTs based on their transaction frequency. This means that the more they spend, the more they earn rare Nfts that can be sold on an NFT marketplace. Users can monetise NFTs and trade them for long-term gains. Moreover, business owners will also be able to create NFTs to offer discounts and special offers to their customers.
MKI holders can earn passively by generating passive income on stored crypto assets. Users can earn rewards through lending and exchanging on the platform. Participants can earn passively just by locking up their tokens in smart contract-gated liquidity, which lenders may borrow.
Dogecoin (DOGE)
Dubbed as the first meme token, Dogecoin (DOGE) is an open-source, peer-to-peer digital currency that was started as a satire on the many fraudulent crypto coins circulating the cryptocurrency space.
Dogecoin (DOGE) became a sensation when the CEO of Tesla and SpaceX Elon Musk endorsed it on his social media account, especially on the bluebird app. This dramatically led to a surge in its market value, earning the meme coin a seat among the top 20 cryptocurrencies by market capitalization, a position it still holds today, at the time of this writing.
Shiba Inu (SHIB)
Shiba Inu (SHIB) is an Ethereum-based cryptocurrency that features the Japanese dog breed as its mascot. Its native token SHIB is used to perform transactions on the blockchain. Shiba Inu (SHIB) allows users to lend, stake, and earn passive income through recurring fees associated with smart contract functionalities.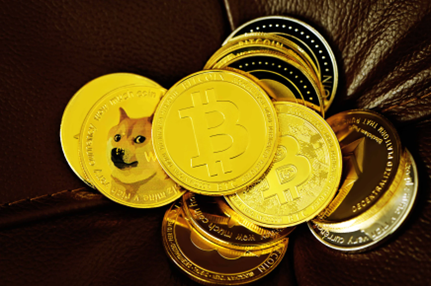 The Shiba Inu (SHIB) ecosystem consists of three tokens that are Shiba Inu (SHIB), Leash (LEASH), and Bone (BONE). This ecosystem also supports several useful utilities, including NFTs and a decentralized platform.
Conclusion
If you're looking to invest in a cryptocurrency that is scalable and offers more benefits than the regular meme tokens, you should consider getting Mehracki (MKI) for a discounted price while it's still on presale and be ready to profit extensively after it goes live.
Ready to invest in Mehracki (MKI)?
Presale: https://presale.mehracki.io/register
Website: https://mehracki.io
Telegram: https://t.me/Mehracki_Official
Disclaimer: This is a paid release. The statements, views and opinions expressed in this column are solely those of the content provider and do not necessarily represent those of Bitcoinist. Bitcoinist does not guarantee the accuracy or timeliness of information available in such content. Do your research and invest at your own risk.