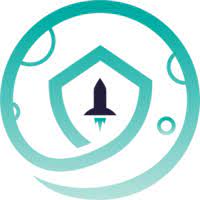 Want in on the action? You can transfer crypto from eToro to a crypto wallet to buy SafeMoon on PancakeSwap.
Disclosure: eToro USA LLC; Investments are subject to market risk, including the possible loss of principal.
Safemoon is a memecoin, and its protocol paved the way for an entire new generation of shitcoins. While the price of Safemoon is at a fraction of a cent, it has the eyes of millions of investors. Can Safemoon keep this momentum going? Or will the "bubble" inevitably burst? 
What is Safemoon?
Safemoon is a decentralized token on the Binance blockchain, referred to as a BEP-20 token. What makes Safemoon unique is its "tokenomics" function for every transaction — Reflection LP Acquisition and Burn. With every Safemoon transaction there is a 10% fee, where 5% is reflected back to all holders and the other 5% is burned, limiting the supply of the token. 
Safemoons auto-liquidity generating protocol seems very rewarding for investors, as it rewards farms automatically without having to stake the token. Although this comes at a large cost: all transactions, including selling, will require a 10% fee to the owner. This makes it the most beneficial for early adaptors, where new investors will not receive anywhere near the same returns. 
Safemoon Market Capitalization
The current market cap of Safemoon is roughly $2.5 billion, currently trading around $0.000004 per Safemoon token. In May 2021 Safmoon rallied to all-time highs of $0.000009, which would put the market cap at double its current value. This is a relatively large market cap for such a low price per token. If price climbed 3 zeros to $0.004, the market cap would be $2.6 trillion, far surpassing the market cap of Bitcoin. 
Can Safemoon Hit $0.01?
Theoretically over decades, there is the possibility that Safemoon burns enough tokens to reach $0.01 if volume and transactions continue at a constant rate. Although, in a practical sense there is absolutely no chance Safemoon will reach $0.01. The market cap would never grow to the extent to be able to support the price. Memecoins like this are built to lure investors with false hopes and empty promises to sound more appealing. 
This doesn't necessarily mean that there isn't room for growth within the project, there is still the possibility of large growth, although a price target of $0.01 is completely unrealistic. Considering investors get punished for using the token, it is hard to imagine SafeMoon growing to that scale. 
How to Buy Safemoon
There are many different options when it comes to purchasing altcoins like Safemoon. You can purchase Safemoon by using a decentralized exchange like PancakeSwap to swap another crypto for Safemoon. To use PancakeSwap, you'll need a cryptocurrency in a crypto wallet connected to Binance Smart Chain. Good places to onboard cash to crypto are Coinbase, Binance, eToro and Voyager. A decentralized exchange is a great alternative for traders looking to avoid fiat, or wish to exchange a different altcoin. 
Disclosure: *Other fees may apply.

1 Minute Review
Voyager is a leading name in the sphere of cryptocurrency investing, giving you access to over 50 tokens and coins. Buy, sell and swap assets using Voyager Crypto's simple mobile platform available as a free download for iOS and Android users. 
When you invest through Voyager, you'll pay nothing in commissions, which is a major benefit when compared to other cryptocurrency brokers. Voyager is also one of the only brokers we've seen that allows users to earn interest on their crypto investments. 
Though the broker could do more to improve its customer service, it's an excellent option for beginner investors and seasoned professionals alike.
Best For
Cryptocurrency investors looking for a wide selection of supported projects.
Investors who prefer mobile trading.
Anyone interested in earning interest on their crypto investments.
Pros
Simple, straightforward and intuitive mobile platform
Wealth of investment opportunities
Allows users to earn interest on select crypto investments
Cons
Only available for mobile users — no desktop platform
Limited routes to contact customer service team
Disclosure: This ad promotes virtual cryptocurrency investing within the EU (by eToro Europe Ltd. and eToro UK Ltd.) and USA (by eToro USA LLC); which is highly volatile, unregulated in most EU countries, no EU protections and not supervised by the EU regulatory framework. Investments are subject to market risk, including the loss of principal.

1 Minute Review
eToro is headquartered in Cyprus, England and Israel. A major eToro plus is its social trading operations, which allows new clients to copy trade the platform's best performers. Its social trading features are top notch, but eToro loses points for its underwhelming research and customer service features.
Best For
Investors looking to CopyTrade other traders
Simple user interface
Pros
Several major cryptocurrencies and altcoins
Expansive network of social trading features
Large client base for new traders to imitate
1 Minute Review
Coinbase is one of the Internet's largest cryptocurrency trading platforms. From Bitcoin to Litecoin or Basic Attention Token to Chainlink, Coinbase makes it exceptionally simple to buy and sell major cryptocurrency pairs. 
You can even earn cryptocurrency rewards through Coinbase's unique Coinbase Earn feature. More advanced traders will love the Coinbase Pro platform, which offers more order types and enhanced functionality.
Though Coinbase doesn't offer the most affordable pricing or the lowest fees, its simple platform is easy enough for complete beginners to master in as little as a single trade.
Best For
New cryptocurrency traders
Cryptocurrency traders interested in major pairs
Cryptocurrency traders interested in a simple platform
Pros
Simple platform is easy to operate
Comprehensive mobile app mirrors desktop functionality
Coinbase Earn feature rewards you with crypto for learning about available coins
Cons
Higher fees than competitors
Is Safemoon a Bubble?
Like most memecoins, Safemoon is absolutely a bubble. This is due to the fact that there is not necessarily any reason that price is moving, it is completely speculation. Price rallys and grows at exponential rates which is not sustainable, eventually leading to a very dramatic decrease in price.
Safemoon has over 1 million follows on Twitter, as well as a very large community following. Considering most of the community holds Safemoon without actively trading it due to the 10% fee, this could lead to liquidity issues, eventually causing the bubble to "burst."
What are Memecoins?
Memecoins would be cryptocurrencies that derive from social media or cultural references. These types of coins are made to gain popularity fast, without necessarily having utility. Memecoins do not have any revolutionary protocols, they rely on jokes and cultural references to attract investors. It is important to consider that memecoins are extremely risky assets, if you are looking to invest in a memecoin do not invest more than you are willing to lose. 
Is Safemoon a Good Investment?
If you are looking to take a risk and diversify your portfolio with a popular memecoin, then Safemoon may be a great option for you. If you are looking to invest in revolutionary blockchain projects that will shape the future of DeFi, then Safemoon may not be a great investment for you. Keep in mind that memecoins are the most volatile assets you can invest in, make sure to never invest more than you can afford to lose.