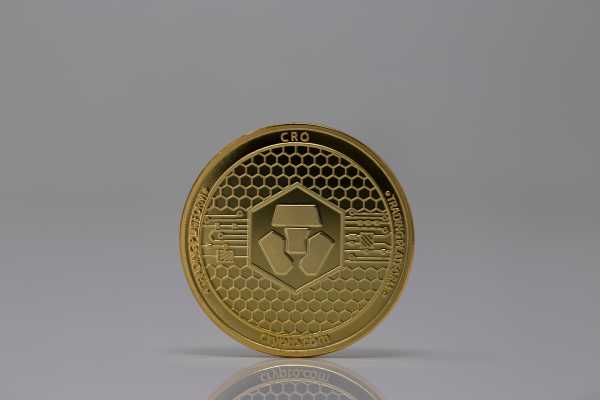 Filecoin (FIL) Eyes Return to $6.30 Support
FileCoin, the native token that powers the Filecoin decentralized data storage blockchain protocol, has continued to pull back sharply from the multi-month peaks its hit on Monday above $11 per token. The cryptocurrency was most recently changing hands around $8.0, down nearly 9.0% on Tuesday, down roughly 20% in the last 24 hours and down closer to 30% versus Monday's highs. These stats make it the worst performing top 50 cryptocurrencies by market capitalization on Tuesday.
The cryptocurrency was sent surging last Saturday by the news that Filecoin had partnered with prestigious US university Harvard to work together on preserving digital information via decentralized technology. FIL rallied over 90% from last Friday's levels around $6.0 to Monday's highs above $11, but the cryptocurrency has now succumbed to profit-taking amid a broader downturn in markets on Tuesday. If things continue to get worse for the broader crypto market, FIL could well fall back to test the $6.30 support area.
FIL/USD eyes return to $6.30 support. Source: FX Empire
Polkadot (DOT) Eyes Retest of 21 & 50DMAs
DOT, the native token that powers Polkadot's multi-chain ecosystem, was down sharply on Tuesday, with the cryptocurrency falling below support in the $8.0 area. In the last 24 hours, the cryptocurrency has shed more than 10% of its value, according to CoinMarketCap, making it the worst-performing top 20 cryptocurrency. DOT is now around 15% lower versus its weekend peaks above $9.0 per token.
DOT bears are now eyeing a retest of its 21 and 50-Day Moving Averages, both of which sit just under $7.50. Bulls will be hoping that the cryptocurrency can find support in this area, which would be a sign that the recent uptrend has further legs to run.
DOT/USD eyes test of 21 & 50DMAs. Source: FX Empire
Polkadot Parachains Continue "Building, Deploying and Growing"
On Monday, Polkadot's official Twitter account released an update of some recent updates/developments relating to the network and its projects. According to Polkadot, the network's "parachains have continued building, deploying and growing".
1/ Polkadot parachains have continued building, deploying and growing. Check out some of the announcements from the ecosystem and see the latest news from the parachain teams, infrastructure providers, and wallets in this week's #PolkadotRoundup.

Read the 🧵 below

— Polkadot (@Polkadot) August 1, 2022
In terms of the highlights, @Unique_NFTchain launched its #Punk4ThePeople campaign, with users now able to get their own share of a "fractionalized" CryptoPunk Non-fungible Token (NFT). Elsewhere, Trust, a popular crypto wallet, has integrated Polkadot staking.
In separate news on Monday, Polkadot has now reached the milestone of 400 projects o its ecosystem having received a grant from the Web3 Foundation. The foundation recently disclosed that out of 1,054 applications from prospective Polkadot projects for grant money since its launch back in 2018, it has awarded cash to 415 projects.
Cronos (CRO) Bucks Broad Crypto Weakness
Cronos is bucking the trend of mostly weaker cryptocurrency prices on Tuesday. CRO, the native token that powers the Cronos blockchain, recently broke out to fresh multi-week highs above $0.145. CRO was last up around 5.5% on Tuesday and just shy of 4.0% in the last 24 hours, according to CoinMarketCap, making it the best performing top 50 cryptocurrency by market cap.
The cryptocurrency looks to have broken to the upside of an upwards trend channel that CRO has been locked within since mid-June. That suggests the door is open to a quick rally to the next area of resistance around $0.16. But the downbeat tone to broader cryptocurrency trade is likely going to need to improve if CRO is going to muster an additional 10%ish rally.
CRO/USD breaks above upwards trend channel. Source: FX Empire
Crypto.com shared an update on Monday of the top five projects being built on its blockchain via Twitter. According to the blog post that was first published on 26 July, VVS Finance (a decentralized exchange or DEX), Tectonic (a crypto lending platform), Ferro (a stablecoin-focused DEX), Mad Meerkat Finance (another DEX) and Beefy Finance (a Decentralized Finance "Yield Aggregator") are the top five projects.
What's happening on Cronos?
DEXs, Money Markets, and a lot more👇

— Crypto.com (@cryptocom) August 1, 2022
Seperately, in a positive sign for CRO, the cryptocurrency recently rose to amongst the top 10 by trading volume by Ethereum whales in the last 24 hours. A tokenized version of CRO can be traded on the Ethereum blockchain.
JUST IN: $CRO @cryptocom now on top 10 by trading volume among 100 biggest #ETH whales in the last 24hrs 🐳

Check the top 100 whales here: https://t.co/N5qqsCAH8j

(and hodl $BBW to see data for the top 5000!)#CRO #whalestats #babywhale #BBW pic.twitter.com/SmO5C287Ce

— WhaleStats (free data on crypto whales) (@WhaleStats) August 2, 2022