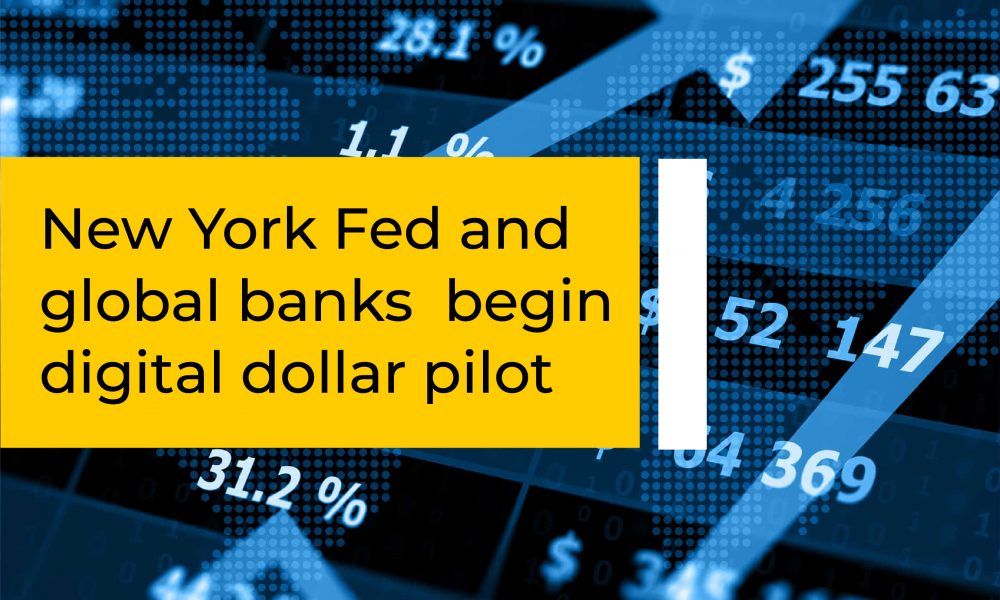 The New York Federal Reserve is working with global banks to launch a 12-week digital dollar pilot. According to a WatcherGuru report, the pilot aims to test how banks use digital dollar tokens. Banking giants like Mastercard, Wells Fargo, Citigroup, and HSBC, among others, are reportedly involved in the program. 
The pilot is an idea of the New York Fed's Innovation Center. Accordingly, the project entitled, 'the regulated liability network,' will be conducted in a test environment and use simulated data," the New York Fed also revealed. 
Michelle Neal, Head of the New York Federal Reserve, had spoken on the potential of a digital dollar. Neal noted that a central bank digital dollar could increase the settlement time in the currency markets.
However, there appears to be a similarity between the proposed digital dollar and a Central Bank Digital Currency (CBDC). But it is unlikely that the former will be deployed via blockchain technology like cryptocurrencies. Moreover, there is a possibility that the digital dollar will rival stablecoins since the latter is a digitized version of the fiat dollar. The only difference is public trust in stablecoins is more due to privacy reasons. 
Read also;
Cristiano Ronaldo's NFT to go live on Binance
How industrialized metaverse experience will impact businesses