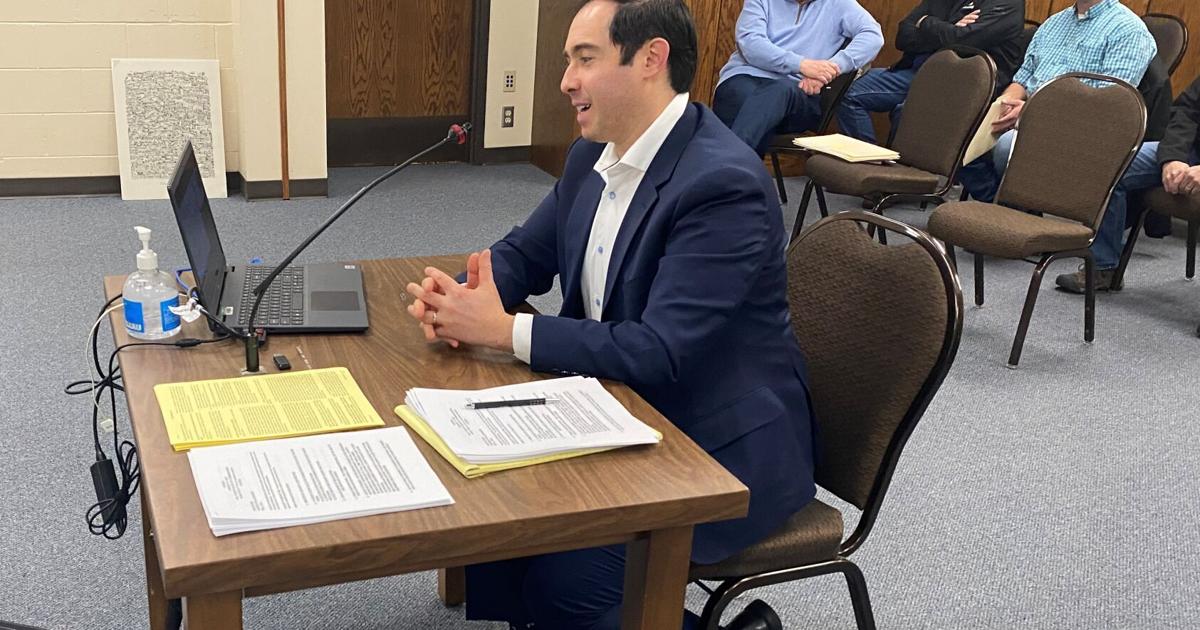 A company called ArchGreen will build a data center on land leased from Southern Public Power District.
   The cryptocurrency mining facility will be on 60th Road, a quarter mile south of Capital Avenue, in the Southern Public Power Energy Park.
  The 14 megawatt data center will consist of 14 computing containers, to be built on less than two acres. It will support crypto currency and other cloud computing applications.
  When operational, it will buy power from Southern Public Power.
  Neal Niedfeldt, president and CEO of Southern Public Power, spoke at Tuesday's Hall County Board of Commissioners meeting. Also speaking was Alan Cordova, a vice president of development for ArchGreen.
 Cordova, who lives in California, said the height of the containers will be less than the adjacent trees. He said the project will create no light pollution, and noise will be minimal.
  When it becomes operational, the project will have two full-time employees. It should be completed by July.
  The only member of the public speaking was Darrin Jones, whose mother, Judy, lives north of the proposed project. Jones said he appreciates the fact that ArchGreen reached out to his family early on. He does not believe that the project will become a nuisance for his mother.
 The board approved the conditional use permit for the data center by a 6-1 vote. Voting against it was Jane Richardson.
  Also at Tuesday's meeting, the board approved a conditional use permit for Dry Creek Arsenal, a firearms sales and gunsmithing business near Cairo.
 Andrew Theisen, who owns the business, told the board he will always be a full-time farmer. Dry Creek Arsenal is a side business. The location is 6576 N. Burwick Road.
 Four of his neighbors, including a relative, spoke in favor of Theisen's plans Tuesday.
 One woman, appearing via video from Texas, spoke against the conditional use permit. Karen Tyner Redrow, who owns the land south of Dry Creek Arsenal, is concerned that more gunsmiths could move into the area.
 In spite of her concerns, the board approved the conditional use permit unanimously.
 In other action, the board clarified the definition of Hall County employment. A full-time employee is one who averages at least 30 hours per week in the last two pay periods. That clarification will be inserted into the employee handbook.
 In addition, Ron Peterson was re-elected as board chair, with Butch Hurst vice chairman.
 Also Tuesday, Daryl Harney was appointed to the Weed Board.