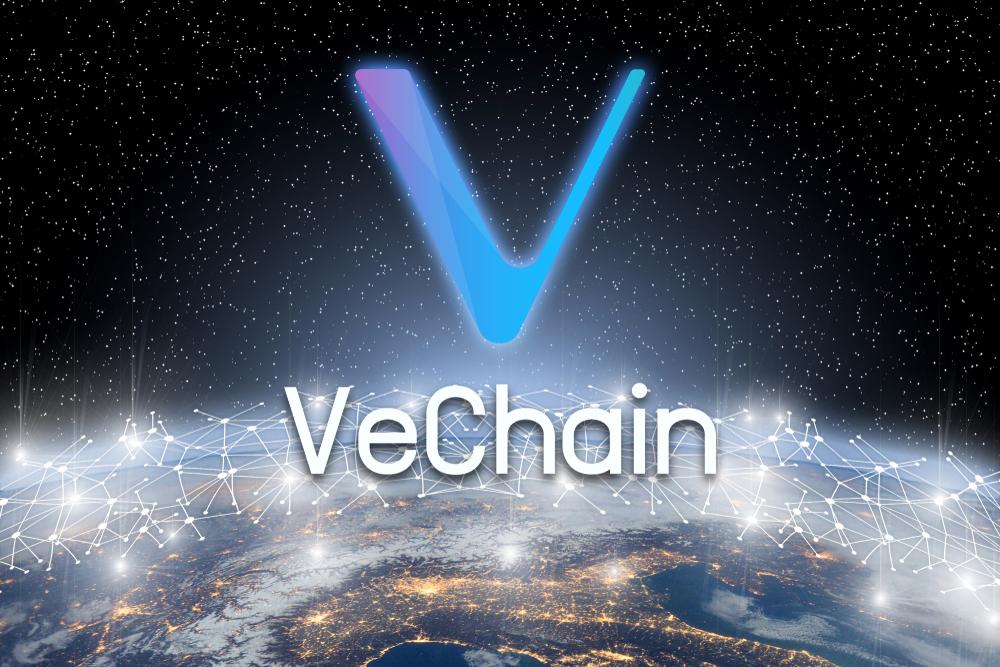 Source: Akarat Phasura – Shutterstock
VeChain partner CAFA reveals that China has implemented legislation to make agricultural products certification statutory. 
A VeChain community member highlights that VeChain and CAFA already have a solution for implementing the bill. 
---
VeChain blockchain is set to attain even deeper roots in the Chinese food industry. VeChain partner, China Animal Health and Food Safety Alliance (also CAFA), revealed that China has implemented laws that will make food traceability mandatory.
CAFA notes in a news release that the legislation is titled Revised Law on the Quality and Safety of Agricultural Products. The bill came into effect on Jan. 1, 2023. A section of the legislation will essentially strengthen food safety protocols through certification and traceability systems.
Per the release, the bill does this by making acquiring food safety certificates and implementing food traceability a statutory requirement for producers. A spokesperson for the bill's sponsor, the Ministry of Agriculture and Rural Affairs, states that this will ensure the responsibility of producers. The spokesperson said.
The reason why this system should be upgraded to a statutory system is to better implement the main responsibility of producers, to better promote the effective connection between the place of production and the market, and to add a line of defense for quality and safety,
The spokesperson also noted that the bill makes specific regulations for agricultural products supply chain participants. These participants from wholesalers to retailers are to adopt certification and product traceability systems in their food collection and preservation operations. CAFA adds that with the implementation of the bill, China has officially entered the "Certificates" era.
VeChain spearheading China's food traceability certification era
Reacting to the news, VeChain community member "eisenreich" on Twitter notes that the latest legislation is bullish for VeChain. The influencer highlighted in a tweet that VeChain and CAFA have already built a solution for implementing the bill.
VeChain x CAFA 🇨🇳

New regulations in China will strengthen food safety protocols through certification and traceability systems.https://t.co/XmiiSBYFcO

"VeChain intends to enhance CAFA's strategy of 'building a farm-to-table traceability system' across the entire country." ⛓️ https://t.co/YVdlHW3pnz pic.twitter.com/hsV4BG1Uj9

— eisenreich (@eisenreich) January 16, 2023
The platform which launched last year and runs on VeChain ToolChain integrates government and enterprises. It allows CAFA's over 130 enterprise members to log key processes of food products to the blockchain. These include details of its cultivation, processing, packaging, logistics, and retail.
The platform has so far helped bridge trust between customers and enterprises while ensuring high-quality foods. This achievement was highlighted in a recent journal as groundbreaking in the application of blockchain technology for real-world use cases.
          No spam, no lies, only insights. You can unsubscribe at any time.
Separately, VeChain's partnership with Walmart China to pioneer a food traceability solution has also earned similar positive accolades. The platform allows Walmart customers to easily scan and track the history of food items bought for the chain's stores.
VeChain has also benefited massively from the partnership with Walmart China. The partnership has driven record-breaking transaction volumes to the network. The solution set a new transaction volume record for itself in December 2022, beating out the previous record set in November.
Crypto News Flash does not endorse and is not responsible for or liable for any content, accuracy, quality, advertising, products, or other materials on this page. Readers should do their own research before taking any actions related to cryptocurrencies. Crypto News Flash is not responsible, directly or indirectly, for any damage or loss caused or alleged to be caused by or in connection with the use of or reliance on any content, goods, or services mentioned.